Recent research activity:
'Making Maker Space' explores the organizational and placemaking processes that emerge from a passion for making things.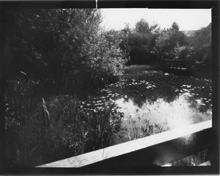 'Scotswood Natural Community Garden: a sensory exploration for the co-production of a new facility' engages garden users and stakeholders in a participatory research and design process including pinhole photography.
View our blog post!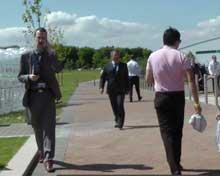 'From Non-place to Place' is an ongoing collaboarative project about sustainability and work-life balance in office parks.
Latest publication (see research for publications in preparation and under review):
The Romance of the Lowly Clerk in Organization.
I am a sociologist whose research focuses on work, with a particular emphasis on resistance, technology, sustainability and work-life boundaries. I am particularly interested in the relationship between urban space, wage labour and critical consciousness, with a growing focus on the connection between humans and nature.
My research engages with how individuals and communities cope in an era of intensification and ecological vulnerability, exploring questions such as: What is work and why do we do so much of it? What is the purpose of skiving? Why do busy people need allotments?
As an activist and educator, I am fascinated by the intersection between ethnography and social change, and this is strongly reflected in my research and teaching. I am committed to making sociological ideas accessible and engaging to students, policymakers, research participants, activists and the broader public.
I recently returned to my native Geordieland after many years living and working in the United States, where I obtained my Ph.D. in sociology from The City University of New York (CUNY) Graduate Center. I also have a Master's degree in engineering and economics from Oxford University and over a decade of professional experience working in industry/academia with a focus on organisational development and information technology.
Having taken some time out to raise a young family, I am currently a lecturer in sociology (half-time) at Northumbria University. Prior to this, I lwas an Assistant Professor of Sociology at CUNY for several years, and lectured in organisational theory and behaviour at the University of York's Management School. At undergraduate level, I am experienced in teaching urban and general sociology, qualitative methods and change management.
My current/recent research projects include (also see sidebar):
Making Makerspace, It Makes You Make the Time, From 'Non-Place' to Place and a sensory exploration at Scotswood Natural Community Garden.
Other research links:
Project Skive looks interactively at how and why we waste time at work.
Hiding Out explores workblogging as creative resistance.
5Pointz investigates a legal NYC graffiti spot.

Crisis and Renewal reflects on Benjamin via Rimbaud & Forster.
My bio/CV provides fuller information on my background and ongoing activities.